On Saturday 12th February, The Regency Ballroom on the Market Place of Sutton-In-Ashfield, was transformed into an exciting colourful haven for the Neon Ballroom Event as part of Light Night Ashfield.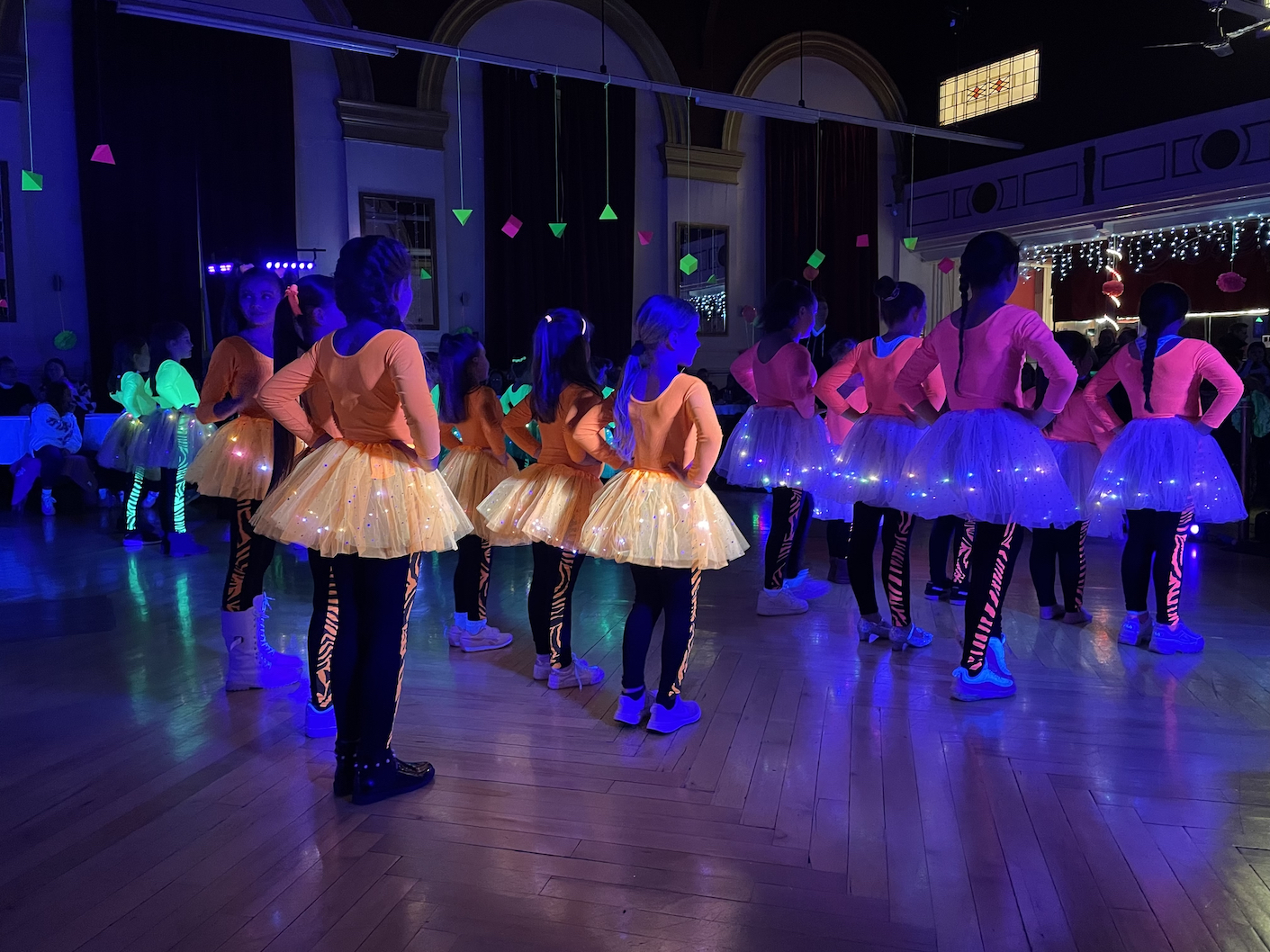 Dancers of all ages and experience levels took to the floor, in a wide variety of fabulous costumes, ranging from captivating fluorescent outfits to delicate fairy light dresses to provide a full evening of performances.
Light Night Ashfield, an initiative organised by the First Arts Charity, provides opportunities for people of all ages to get involved with the arts. They organised a highly successful event that attracted over 300 visitors to the Ballroom venue alone, with the event seeing over 1000 visitors in total.
Students from Leamington Primary Academy worked hard over 4 weeks to learn a show-stopping dance routine taught by Kim and Andrew Dunn, directors and teachers of The Regency Dance Centre. Full of confidence and energy, the children lit up the ballroom and delighted the audience with their vibrant performance.
The Neon Ballroom Event also included dance tuition, led by Regency instructor, Paula Hyde, who taught everyone a fun filled Cha Cha Cha routine that had everyone on their feet.
Emma Hayes, who teaches Barre Fitness at the venue led an energetic neon dance aerobics session that really got everybody glowing.
The fabulous outfits combined with dazzling dance performances really brightened up everyone's weekend, making Sutton-in-Ashfield the place to be.
The future of Light Night shines bright!