Join us on Saturday 8th September 2018 for our Free Open Day! Come along and have a free hot drink with us and try one of our free dance and fitness taster sessions!
We will be hosting an Open Day between 10:30am - 2:30pm on Saturday 8th September 2018 where you can view our beautiful Ballroom and try a free dance taster sesision! Our classes are suitable for both Absolute Beginners or those looking to improve what they already know! We have classes and courses available for both children and adults in a range of different styles.

You will also have the opportunity to win a free voucher for one of our dance or fitness classes just for turning up on the day! We are also running lots of other great competitions over the day! For a full timetable please see below.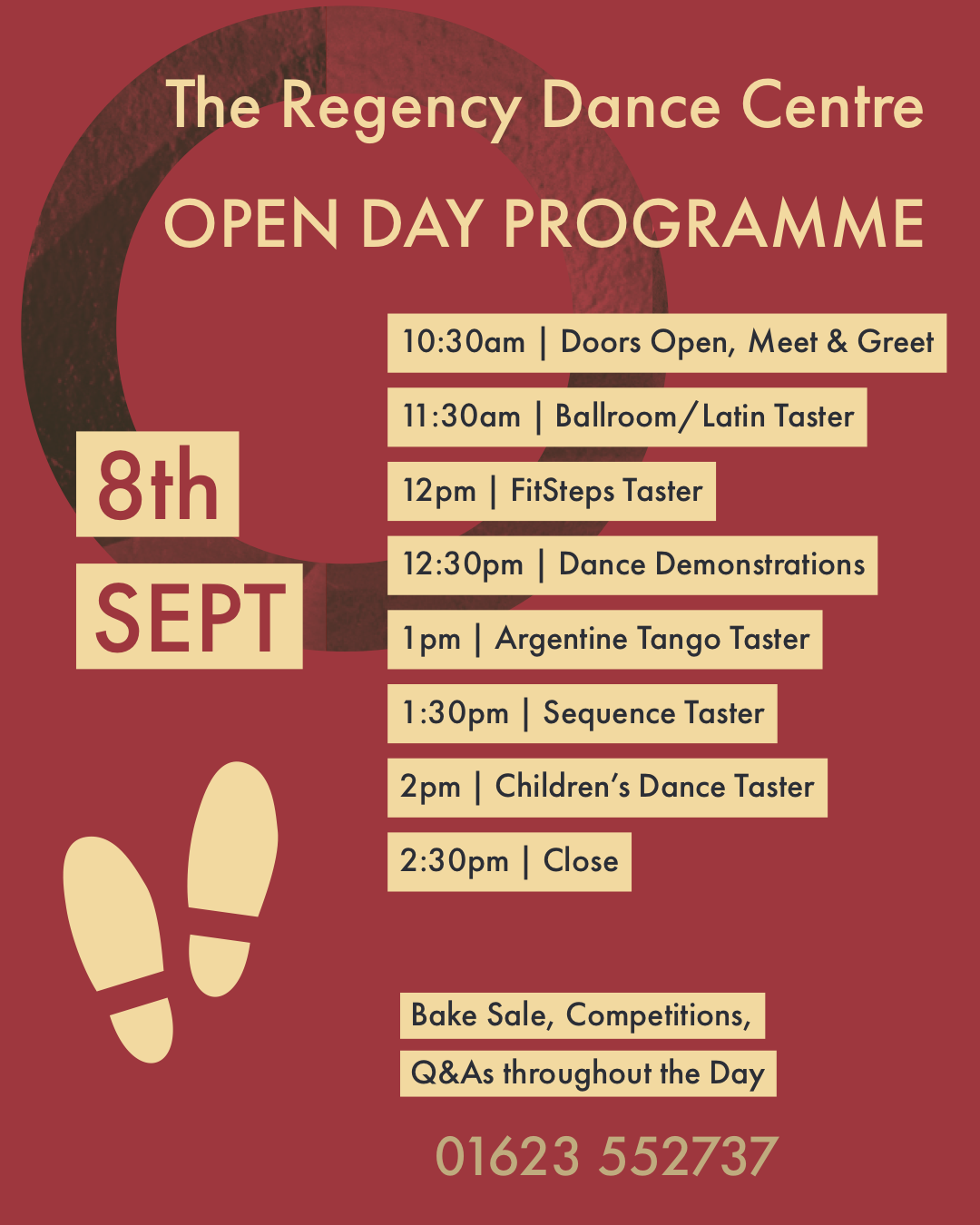 There will also be members of the management team on-hand to discuss if you wish to hire our venue for private parties, wedding receptions, award presentation evening, performances etc or corporate events such as meetings, retirement parties or other business events.