Young students from The Regency Dance Centre brought joy to elderly residents at Poppy Fields Apartments in Mansfield with a fabulous dance demonstration.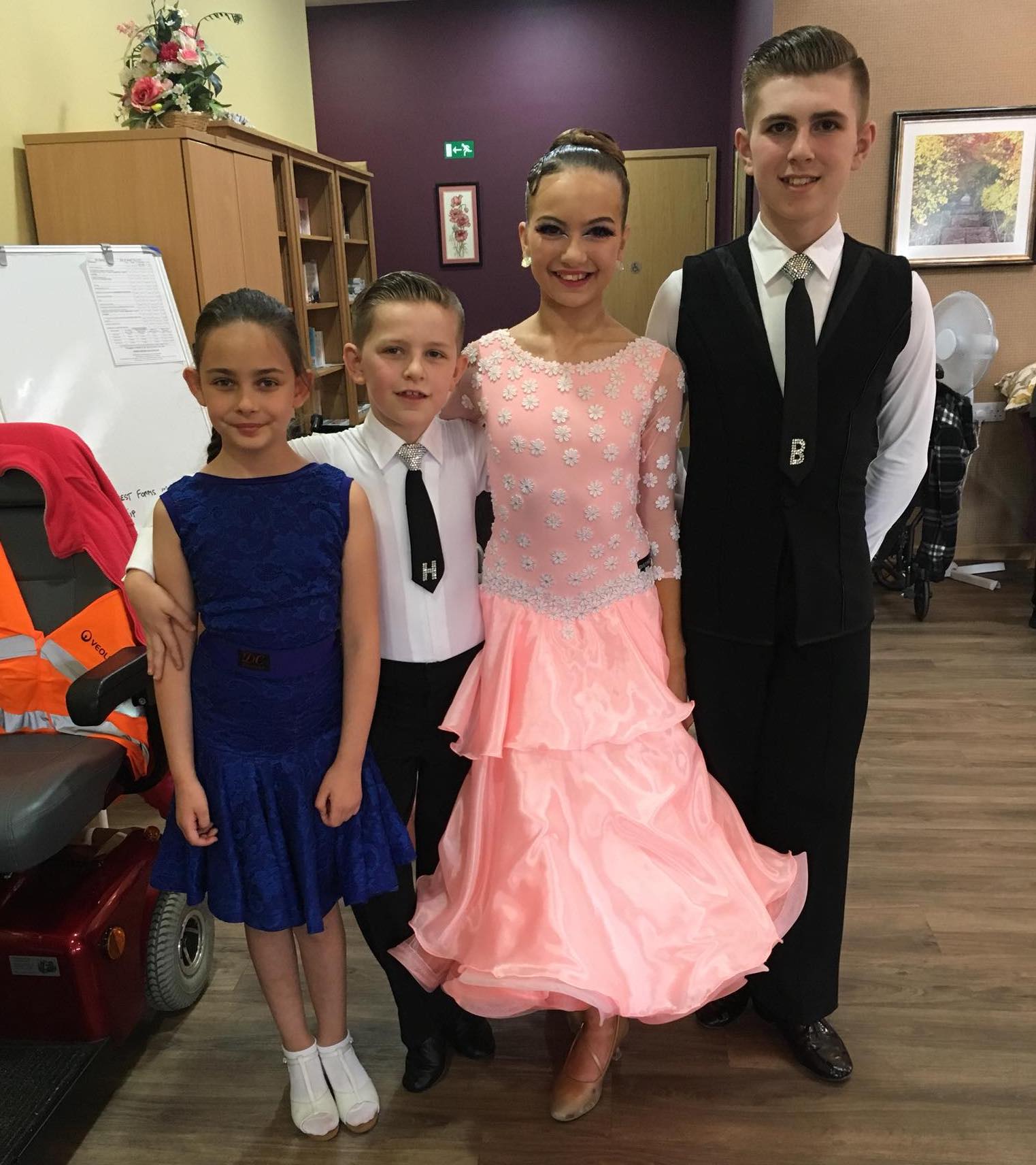 On Wednesday 22nd May 2019, a small group of students visited the Poppy Field Apartments on Chesterfield Road in Mansfield, to provide residents with a dance performance by four of our competitive students as part of their Dementia Awareness Day.

Poppy Fields Extra Care Scheme provides specialist apartments for older people who are struggling to live independently, or people leaving the hospital who would otherwise have gone into a care home. The apartments also have a common room area known as "The Hub' where events are organised by former entertainment manager and resident John Edwards.

One such event was their Dementia Awareness Day. Dancers Bailey Booth (14) and sister Daisy Booth (12) performed a Slow Waltz, a Tango and a Viennese Waltz for residents whilst younger
brother Harley (8) and his dance partner Kimi Wielgus (8) performed a Cha Cha Cha, Jive and Rumba.

Residents reacted to the demonstrations with applause, and even some tears as old memories were stirred. One resident stated, "how wonderful the dancers were", and that they were "a credit to [their teacher] and The Regency Dance Centre".

The students were delighted to have made a difference to the lives of the residents, with Daisy commenting "[she] would like to do it again".

The event was a big success and we are extremely proud of our students.