Find out what we thought about Week 2 of Strictly Come Dancing as our Andrew reviews each of the performances. You will also find useful dance tips highlighted from the show that you can use to help your own dancing!

WARNING: SPOILERS AHEAD!

If you have not watched Week 2 of Strictly Come Dancing Series 17, then stop reading now! If you have, then you can continue reading to find out what we thought about Week 2's performances.



---
SAFFRON and AJ - Cha Cha Cha
An overuse of rondès and not enough cha cha action. She also needs to work on her timing as stated by Shirley. However, she performed this dance well and held her own next to AJ, despite having fairly difficult choreography. We are looking forward to following Saffron's progress and believe she will go a long way in this competition.
Score:
23
---
Aneka and Kevin - Slow Waltz
"I didn't dance it, my heart danced it" - Aneka Rice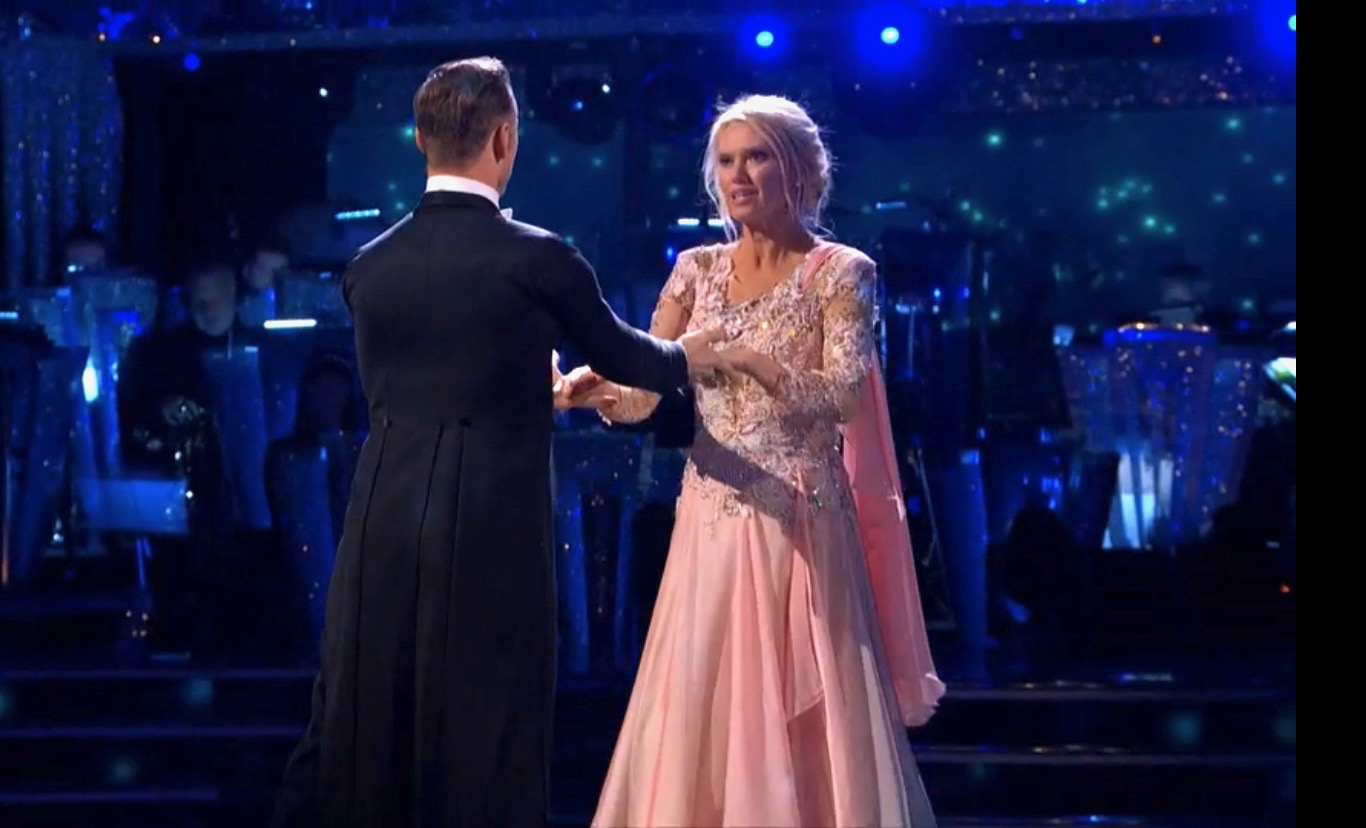 Firstly, I love that that Aneka is wearing a classic Ballroom dress and Kevin is wearing a tail suit. And Aneka, despite your reservations about wearing a dress, we think you look beautiful. It was a classic Waltz with lots of basic content and danced really well. Aneka did a really good job of keeping her frame (arms) quite still, however we would like to see her use her legs more which will help her to get a smoother action in the ballroom. Overall, great job!
Score: 19
---
Emma and Aljaz - Tango
This was a very difficult Tango and she gave it lots of attack, however due to this I think her technique started to suffer. Unfortunately her power was not being created from the correct place. For Tango, you have to stay low in the knees to create the drive from the floor, however Emma seemed to be pushing her upper body which distorted the look of the body. Also, as the judges correctly said, we want to see the same quality at the end of the dance as the start. Slightly disappointed with this one as she has a lot of potential, but we look forward to next week!
Score
:
22
---
Chris And Karen - Charleston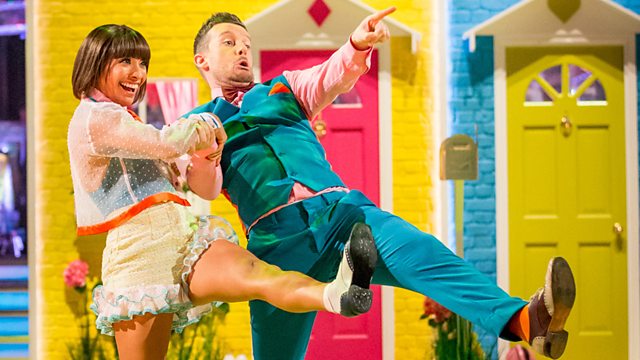 A fantastically fun routine! This dance was fun, cheeky, and everything you want to see from a Charleston. I think this dance really suited Chris. He had a great use of the swivel action with his feet and really allowed his personality to come through. I completely agree with Motsi that showing your personality is very important to a good performance.
Score:
26
---
Emma and Anton - Slow Foxtrot
Firstly, Emma did extremely well to dance this Foxtrot as the band played it quite fast. The Slow Foxtrot should look classy and smooth, however Bruno and Craig were correct in saying that she looked a bit "skippy" at times. However I think she could easily work on this as her feet get stronger, and altogether gave a reasonable performance.
Score: 24
---
James and Luba - Jive
"Like Godzilla on a sugar rush" - Bruno Toniolli
James looks much more relaxed this week. The judges were impressed to see James open up and show more of his personality. Now, he needs to work on his feet and ankles as he is quite flat footed. However, it's really nice to see a man who is still giving it his best despite the criticism.
Score: 13
---
Catherine and Johannes - Samba
This week, Catherine has discovered that the hardest thing about the Samba is that it is a very fast dance. However, she did extremely well and showed us a lot of basic Samba content in her routine, which was good to see. Shirley identified a slight timing issue in her Samba 'Volta' action but this was minor for what was a well danced performance. I thought that Craig was a little harsh with his comments for this one and thought she could have scored higher.
Score: 19

---
Michelle and Giovanni - Viennese Waltz
A very light Viennese Waltz with some lovely footwork. She has a lot of floor presence and I worry that it overpowers Giovanni sometimes! The judges highlight a nice point about ensuring each dancer keeping their own individual balance as well as the balance of the couple. Highly deserving of her high scores.
Score: 32
---
David and Nadiya- Paso Doble
"Have a conversation, turn up your volume darling" - Shirley Ballas
Really pleased to see him dance a full Paso Doble to the classic song "Espana Cani". Despite the judges negative comments, David made some strong lines with his arms and body. However he needs to drop his weight into the floor much more in the Latin-American dances and add much more purpose to his movements. This will give his dancing more clarity and help him to achieve higher scores.
Score: 10
---
Karim and Amy - Slow Foxtrot
"A young Gene Kelly" - Bruno Toniolli
In week 1 he ticked all of Shirley's boxes. This week, he continues to impress the judges,
despite another fast foxtrot song by the band
.
Karim showed a fantastic top line and had nice relaxed shoulders. I believe what makes him such a good dancer is that he keeps a beautiful stretch though his body, and shows a lovely extension through his arms and legs. At week 2, I believe Karim will make the final, and is even in for a chance to win the show!
Score: 32
---
Mike and Katya - American Smooth
"Odd darling, very, very Odd" - Craig Revel Horwood
This was a bit of a strange performance, and I don't think anyone could have summed it up better than Craig. Katya described this as an American Smooth with a twist, however it seemed so distorted that it became unrecognisable as an American Smooth. The dance was made up of many lifts and tricks but seemed to lack the grace and composure expected from the American style foxtrot. However, h
e impressively timed his introduction to the sound effects, which is harder than it appears. So well done for that!
Score: 14
---
Alex and Neil - Cha Cha Cha
It was clear that Alex was nervous at the start of this dance, but as it progressed she started to look more comfortable with the Cha Cha Cha, Neil always does a great job of telling a story with his routines and Alex did a great job of narrating. Yes, she needs to work on her technical skills in the Latin-American, however she has a great teacher in Neil and I am really looking forward to seeing her develop her potential into someone who could be the dark horse of this competition.
Score: 22
---
Kelvin and Oti - Slow Waltz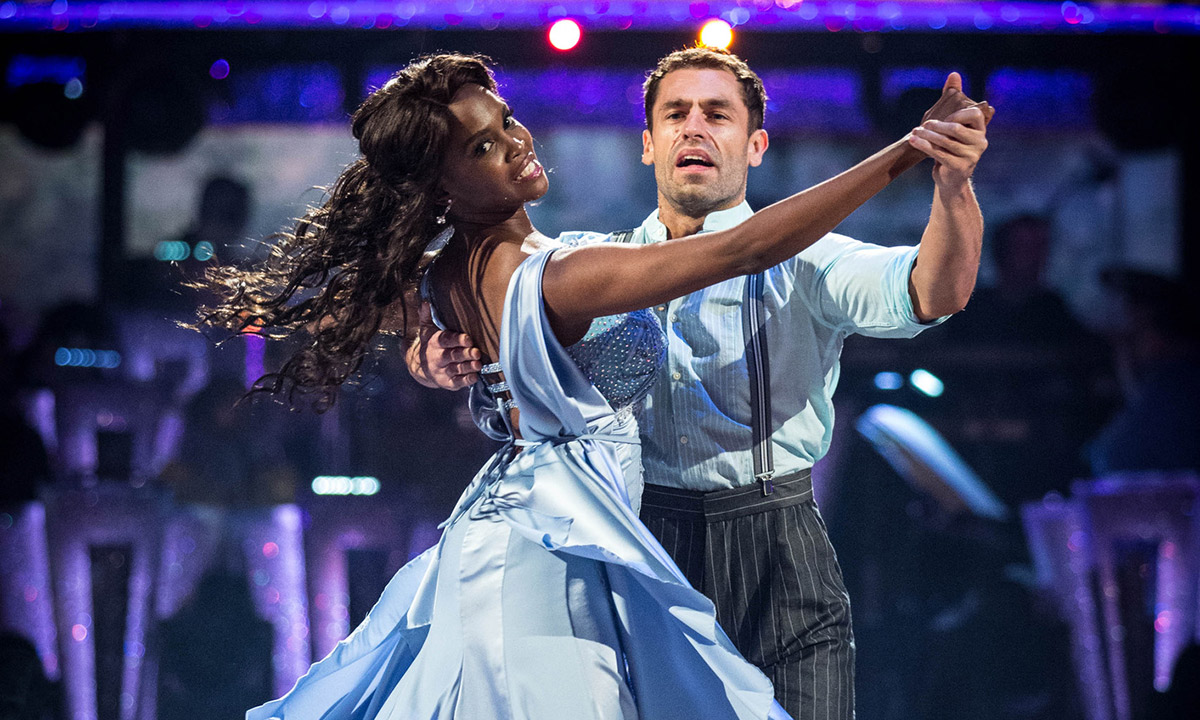 Kelvin has very straight legs, which makes him an ideal Latin dancer, but this unfortunately meant that he didn't look as comfortable in the Ballroom style. He still gave a strong performance however he does need to work on his legs and feet in this discipline in order to improve.
Score: 28
---
Will and Janette - Salsa
Will started to show his character in this dance, and despite his reservations, showed a great attempt at the lifts. He showed us an understanding of hip action , however it would be nice if he could take the free body action he showed us in his victory
dance and add some of that upper body freedom to his performance.
Score: 24
---
Do you agree? Comment below and let us know your thoughts on Strictly?