**SPOILERS AHEAD!**

Strictly Come Dancing has finally arrived in Blackpool! Dancers from all across the world aspire to dance at this world-famous venue and it's easy to see why. This was an action-packed show with some excellent dances performed. Craig is still yet to pull out his 10 paddle but maybe we will still see it this series. This was definitely an episode not to be missed!
Firstly, I have been disappointed with the quality of the group dances recently. When you compare them to the group dances from past seasons I've noticed they seem to be more commercial routines and less of the authentic Ballroom and Latin style that we used to see. Anyway, onto the reviews…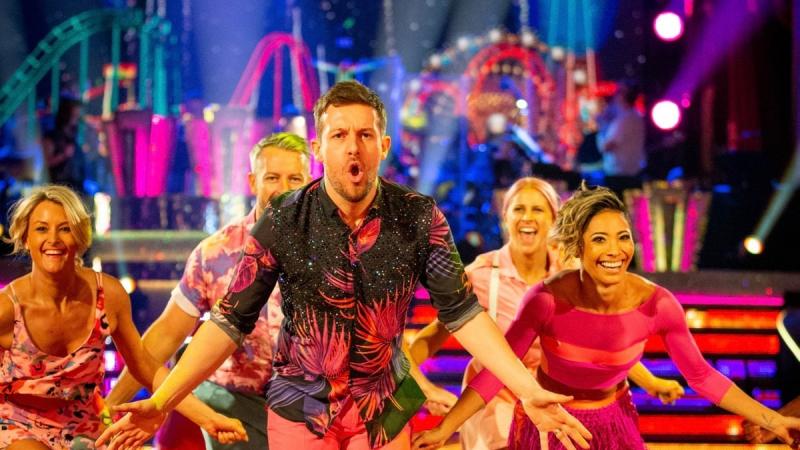 Chris and Karen: Salsa
Chris showed his personality in this dance and definitely deserved extra points for his facial expressions! He showed excellent timing, especially alongside the other group dancers. I was just disappointed by the music choice which seemed more appropriate to a Cha Cha Cha then a Salsa. Still, he still showed a good understanding of the Salsa basic steps. Nice job!
Score: 33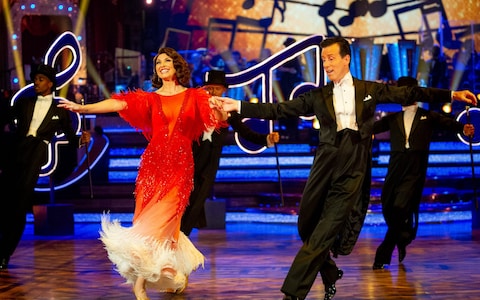 Emma and Anton: American Smooth
"Your face looked like a China Doll" - Craig Revel Hurwood
Emma looked very classy next to Anton in this American Smooth. I think there were elements of this dance that she did really well, such as a the lifts and the natural pivots. However, she now needs to pay more attention to her feet as she seemed quite flat-footed to me. If she released the toe of her front foot from the floor she would look a bit lighter and release some of the tension in the top line. Also, congratulations to Anton Du Beke for finally getting his first 10's after 17 series!
Score: 37
Alex and Neil: Paso Doble
I really liked the concept of this dance with Alex dancing with multiple female dancers. I especially liked her shaping on her Chasse Capes at the beginning and she showed great lines and lots of attack. She did make a couple of small timing mistakes and her arms and fingers looked a bit weak when compared to some of the professionals, however a strong performance from Alex.
Score: 34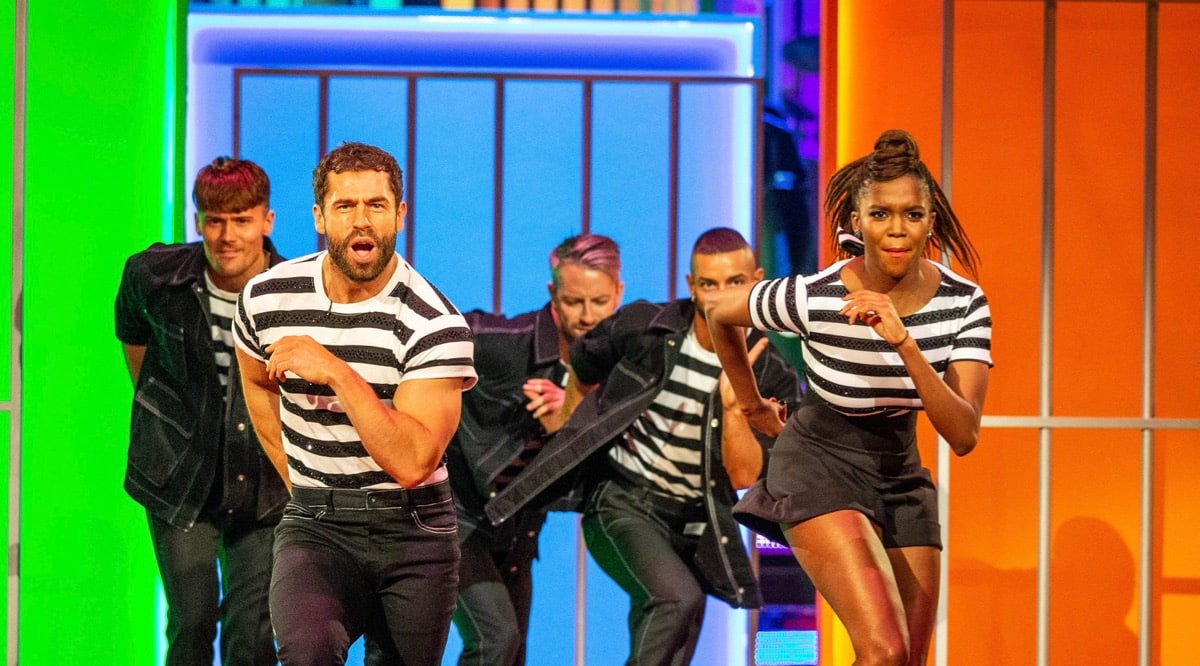 Kelvin and Oti: Jive
Kelvin showed excellent chasses in his Jive. His flicks and kicks were extremely well danced. I always like to see pointed toes rather than flexed feet, but this is really a style choice. What was more impressive is how he channelled his energy into his legs and didn't let the movement go up to his upper body and shoulders. There were a couple of moments where his body was a bit stiff, such as the barrel roll chasses so maybe a little overmarked in my opinion.
Score: 39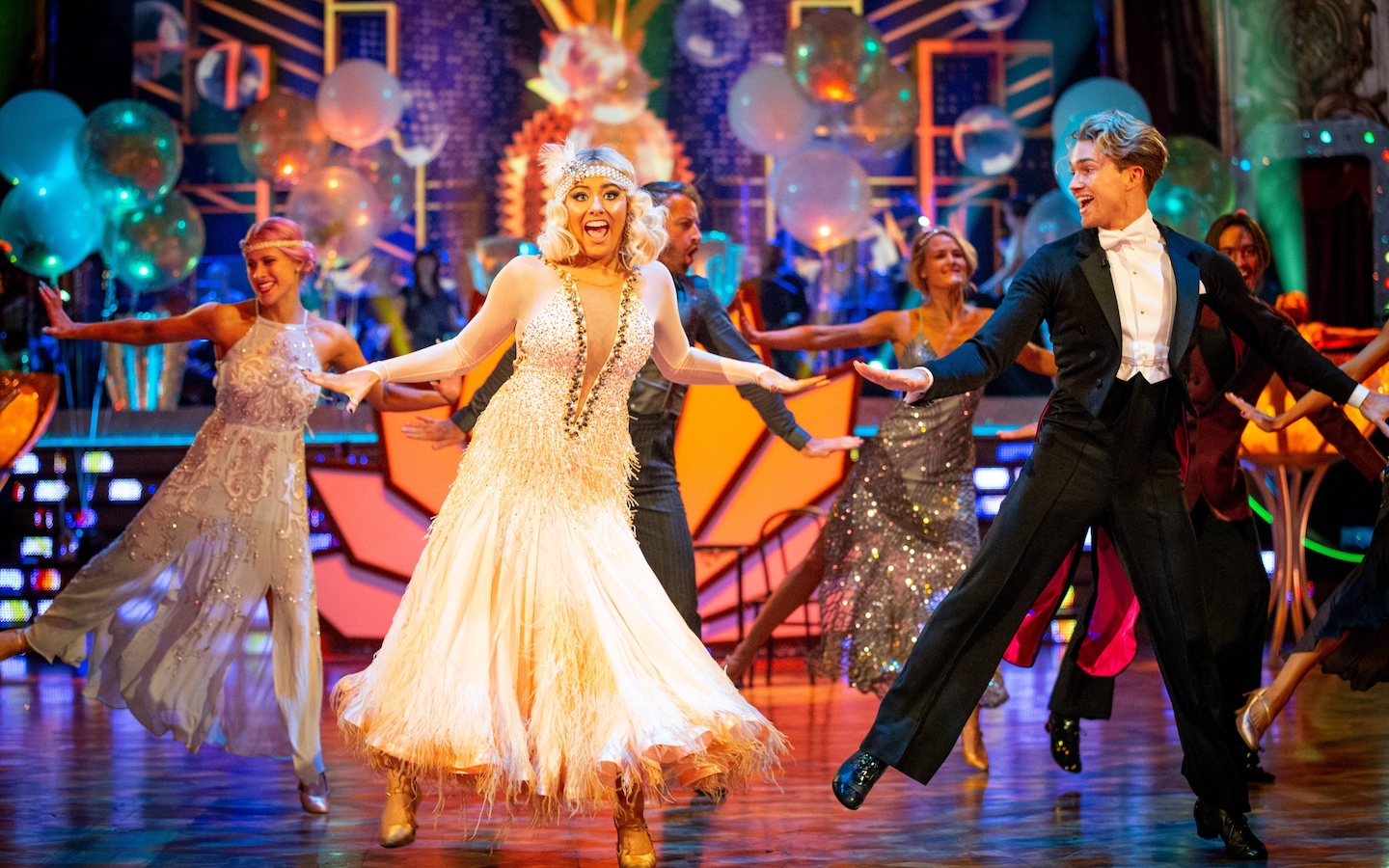 Saffron and AJ: Quickstep
"A quickity quickstep" - Shirley Ballas
Saffron really looked like she had a lot of fun with this dance. This was a fast routine from AJ, and she kept up with him really well. She had nice light hops and skips and danced an excellent Quickstep. Her top line is looking stronger each time she performs a Ballroom dance. Keep up the great work Saffron!
Score: 35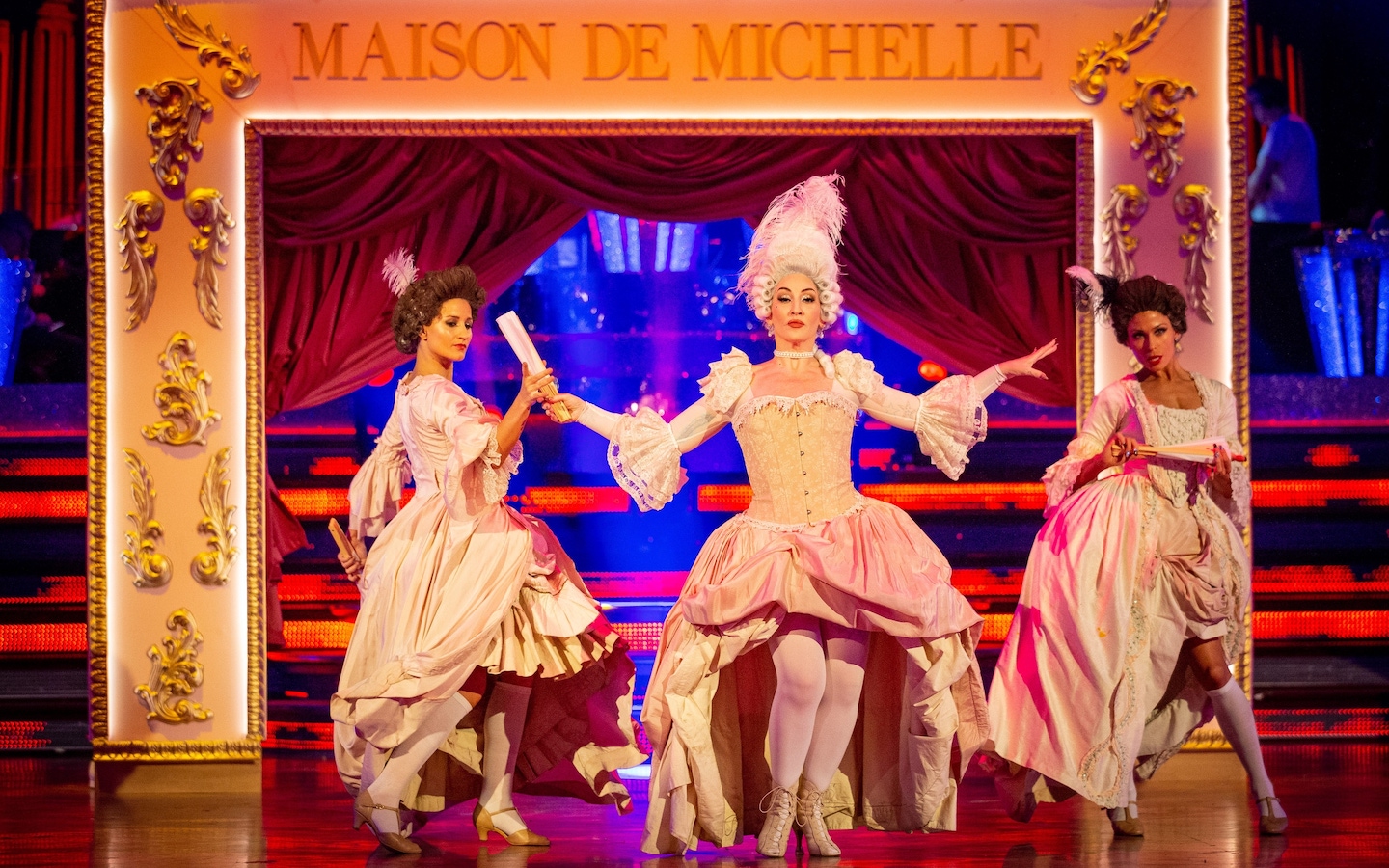 Michelle and Giovanni: Couple's Choice - Street Commercial/Vogue
"A spectacle of Armogrophy" - Shirley Ballas
Something very different for Strictly viewers! Even surrounded by other professional dancers, Michelle was a clear leader in this performance. Michelle danced this with commitment and passion, and it was clear that Michelle taught Giovanni a thing or two!
Score: 32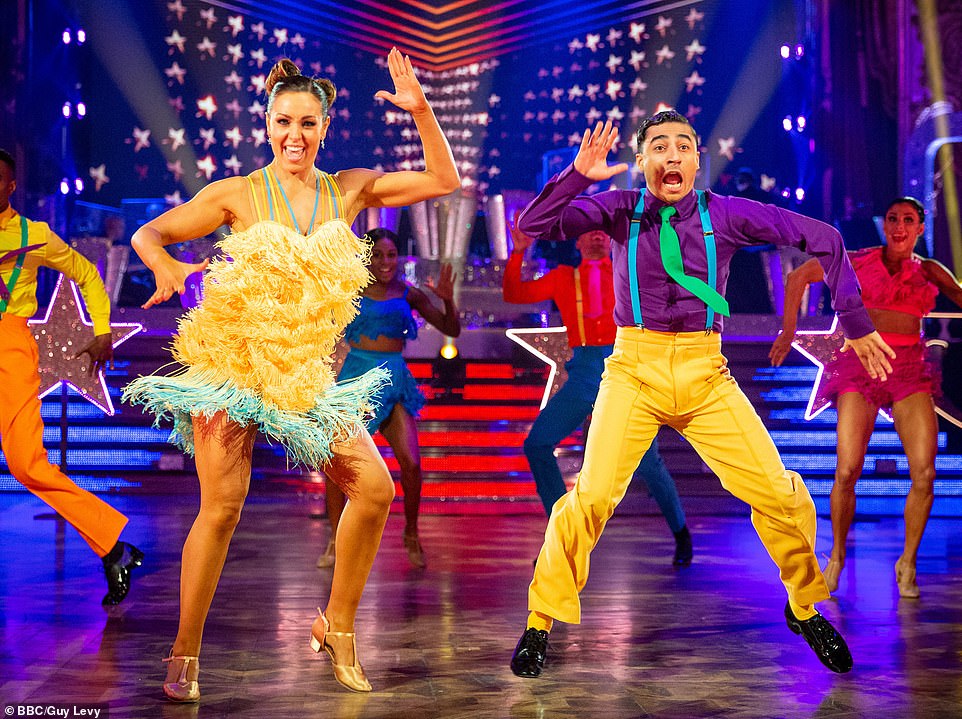 Karim and Amy: Charleston
"I can't give you more than a 10 but it doesn't justify how well you danced" - Oti Mabuse
A flying start to Karim's Charleston! I'm a big fan of Karim and Amy and I definitely wasn't left disappointed! So much Charleston content with strong swivels, a quirky personality and one of the best dances of the entire series. Karim and Amy should have received a perfect 40 in my opinion and were very unlucky to have missed it, dropping just one mark.
Score: 39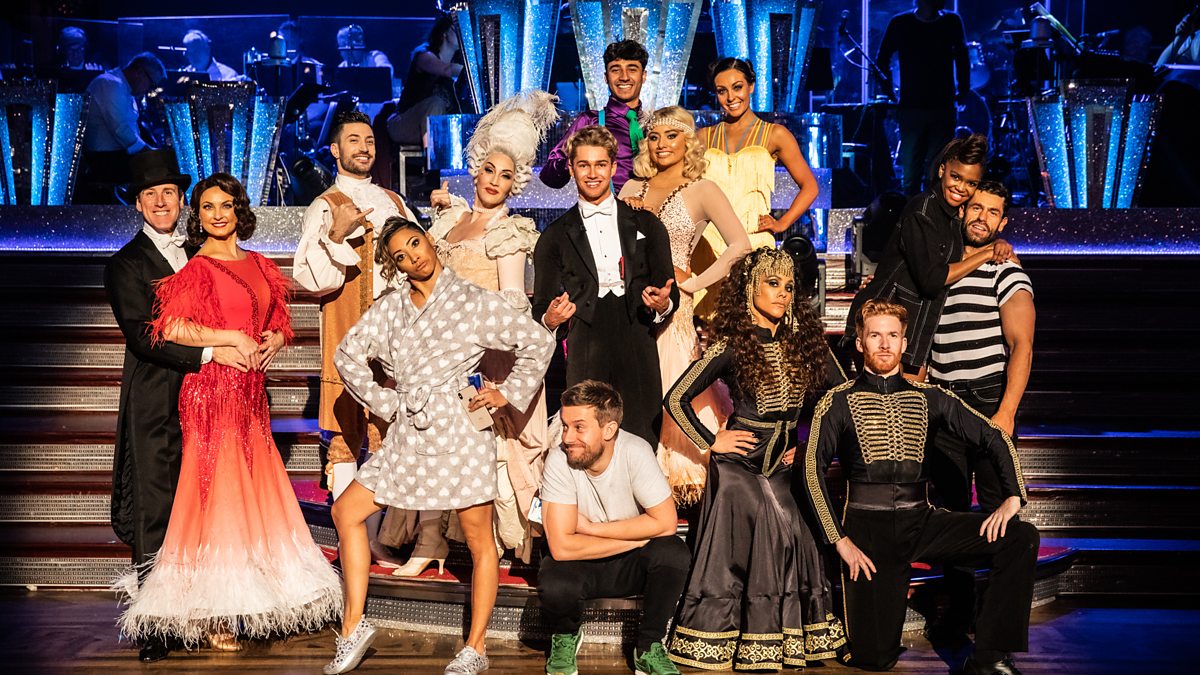 An entertaining show with some high level dancing in the Blackpool Ballroom this year. Let us know if you agree or disagree with our feedback and your thoughts on this episode! See you again for the Semi-Final and Final!